Summer Faculty
SWBT's faculty are the most sought-after instructors in the valley. They bring their wide range of expertise and experiences to share with our aspiring dancers. Scroll down to read more about each faculty member and the expertise they bring to SWBT's dancers. 
Tasha Stramecki – Artistic Director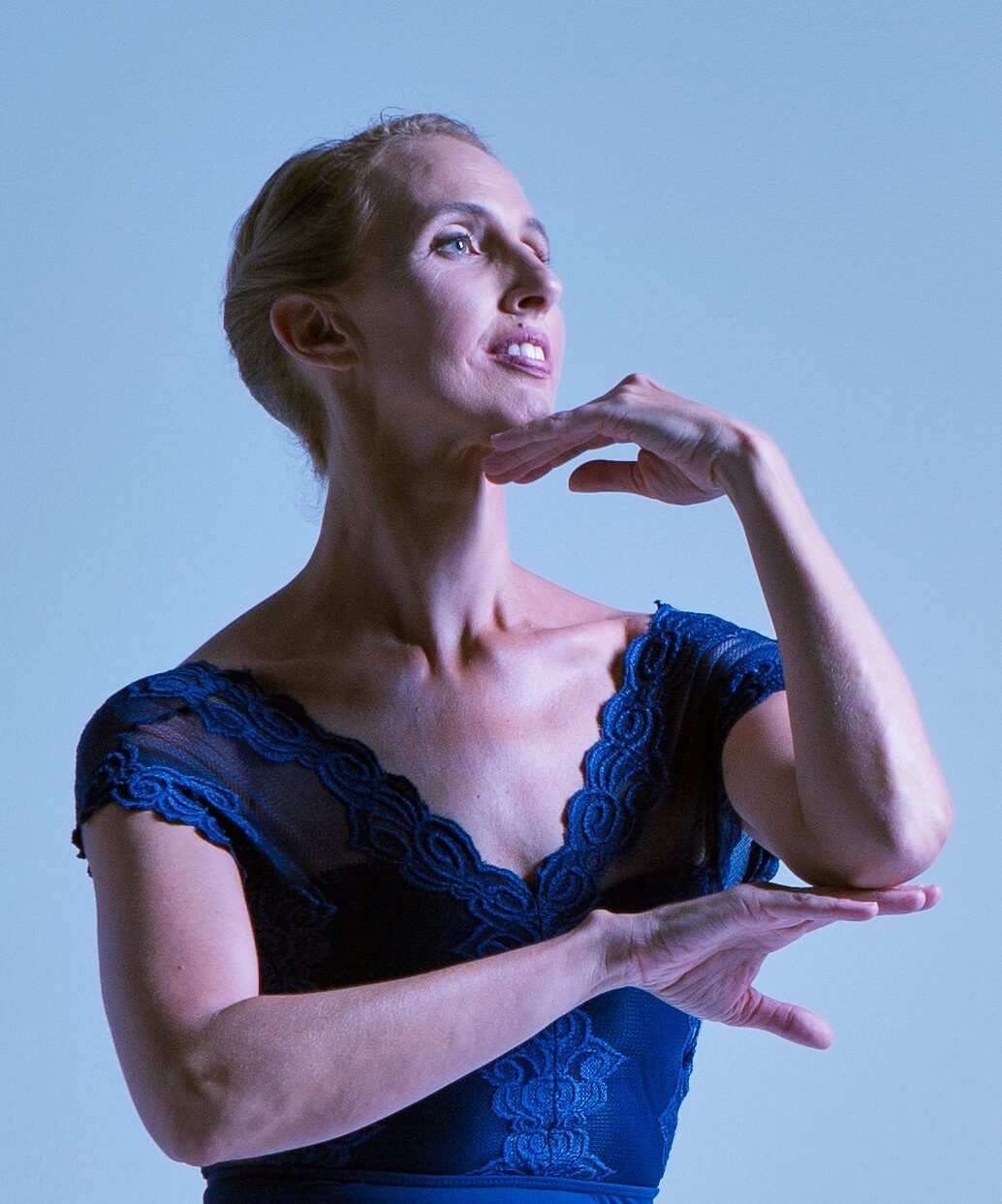 Tasha Stramecki was born in La Jolla, CA. She trained with the Austin Ballet and studied with scholarship in the pre-professional division of the Boston Ballet. She earned a scholarship to the University of Oklahoma, where she graduated with a BFA in Ballet Performance.
Mrs. Stramecki's early performing experience includes the Boston Ballet and the Granite State Ballet. She performed corps and principal roles with resident company Oklahoma Festival Ballet. Some of her favorite roles that she has performed are Odette in Swan Lake, Lilac Fairy in Sleeping Beauty, Sugar Plum in The Nutcracker, and the principal roles "Apassionata" and "Weill Songs" originally created on her by Mary Margaret Holt. She received special awards from Miguel Therekhov and Yvonne Chouteau and performed in France in 1995 and 1997. She also performed principal roles with Ballet New England under the direction of William Pizzutto, as well as corps and soloist roles with the Northern Ballet Theatre.
She has attended the Balanchine Intensive with classes from former NYCB principals, the Moscow Ballet Intensive taught by Andrey Klemm, the Ruth Petrinovic teacher training intensive, and the Dance Magazine Teacher Summer Conference in New York.
She has instructed and choreographed for all levels of ballet in New England area schools for over 20 years. After becoming the first New Hampshire resident to receive her ABT® certification in 2008, she took on the role of directing, developing, and implementing two ballet programs in New Hampshire. She produced and choreographed The Nutcracker, Sleeping Beauty, Cinderella, Raymonda, Sylvia, and Etudes as well as other original choreography while teaching ballet classes based on the ABT® National Training Curriculum.
Mrs. Stramecki has been invited to teach in several countries. The past two years, she has taught master classes with Ballet Municipal of Lima, with Ballet Concierto Cancun, and in Florianopolis, Brazil. In 2020, she started her own classes in Santa Catarina, Brazil. She was the first to offer ballet classes based on the American methodology in this region.
Her students have been accepted into the ABT® summer intensives, Central Pennsylvania Youth Ballet, the professional division of the Boston Ballet School, Burklyn Ballet, Joffrey Ballet, Alvin Ailey, and other prestigious ballet schools.
Mrs. Stramecki is an ABT® Certified Teacher, who has successfully completed the ABT Teacher Training Intensive in Pre-Primary through Level 5 of the ABT National Training Curriculum.
Photo credit: Victor Hugo Silva
Gillian George – Instructor
Gillian George is a classical ballet dancer, with training from the Lauridsen Ballet Centre, North Carolina School of the Arts, Southland Ballet Academy, and the San Francisco Ballet School. She continues to receive dance training from Alicia Head and Daniel Baudendistel. As a child, her summers were spent training on scholarship in New York, Boston, San Francisco, Houston and London. Her professional performing experience includes full-length ballet productions with Ballet Arizona, Orange County's Festival Ballet Theatre, and Convergence Ballet in Phoenix.
Gillian was one of the original dancers to perform in Gala De Danza, in Cabo San Lucas, Mexico, an annual international dance performance. Other achievements include YoungArtsDance winner and a Youth America Grand Prix finalist for three years.
As a certified yoga instructor, Gillian has experience teaching yoga at gyms, resorts, studios, and online platforms. She started practicing yoga 7 years ago, when she noticed the positive impact yoga's breath-work and physical practice made on her dancing and mental health.
Gillian lives in Phoenix, Arizona, where she acts, teaches, dances, and goes to school. She is furthering her education by pursuing a Bachelor's Degree in Kinesiology at Arizona State University.
Certifications: Progressing Ballet Technique (2020), Associate in Arts Degree (2020), 200 Hour RYT Yoga Teacher Certification (2018)
Sydney Walker – Instructor & Administrative Assistant
Sydney Walker started classical ballet at the age of four and completed several Royal Academy of Dance examinations with Arizona Youth Ballet under the instruction of Kelly Moul.  She earned exceptional marks in her classical performance and musicality, receiving one of the highest total grades in her studio in 2013. RAD, a worldwide classical ballet syllabus program, inspired her passion for character dance and its strong technique.  After ten years, she joined Southwest Ballet Theatre and has thrived dancing in their professional performances.  Her favorite roles include the Wicked Witch in The Wizard of Oz, Pretty Bird in Tarzan, the Fairy Godmother in Cinderella, and a Czardas soloist in Coppélia.
Sydney has five years of teaching and choreography experience. She enjoys her administration role at SWBT as it connects her with the staff and families while they collaborate in performance production.
Sydney plans to pursue her education in the medical field.  On the side, she plays piano recreationally with her 15 years of piano experience.  She hopes to continue teaching and dancing in the future.
Sydney is certified in adaptive dance by the Boston Ballet Company and has earned an Associate in Arts Degree.
Crystal Fullmer – Instructor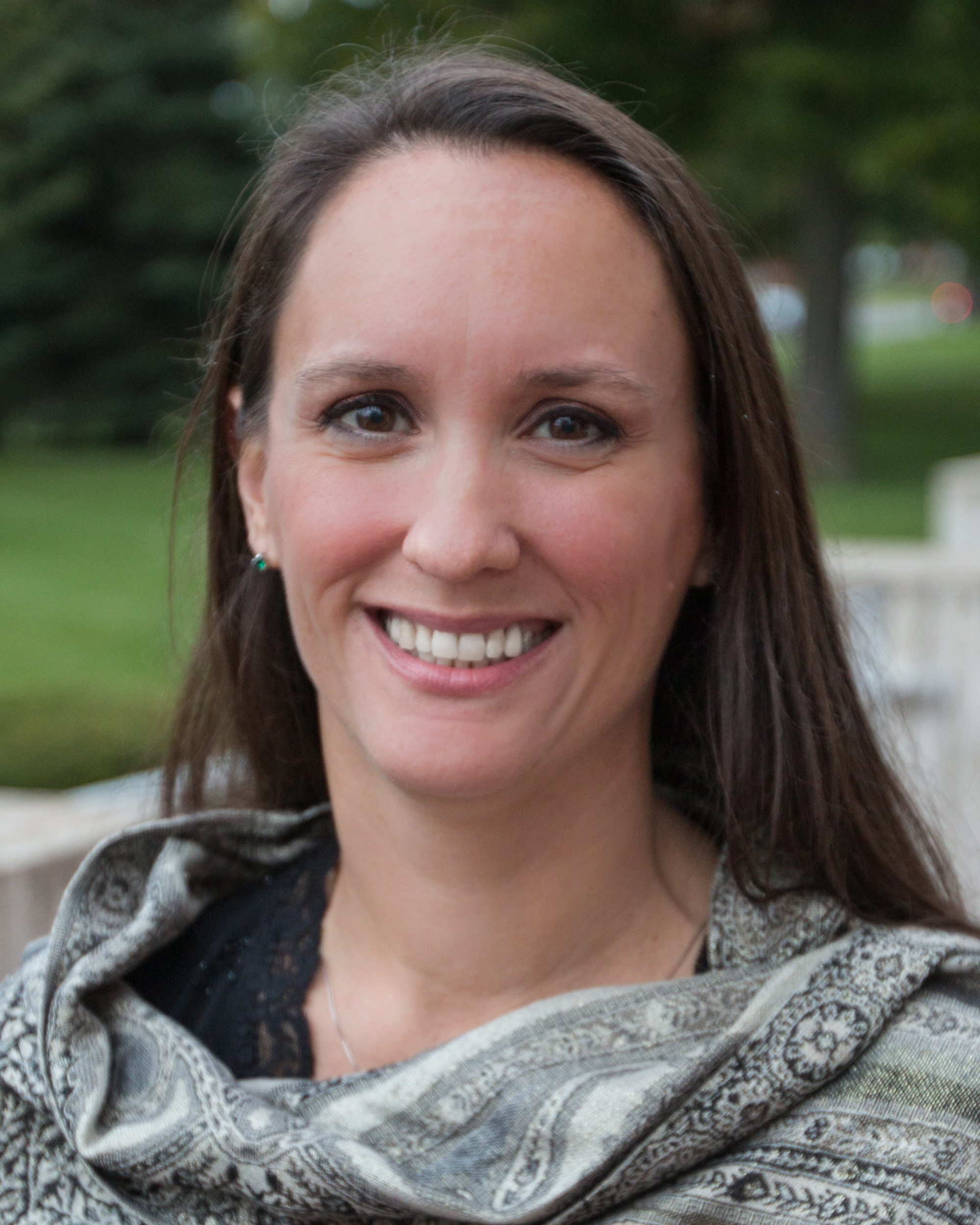 With 25 years of teaching experience at universities, private studios and conservatories, Crystal Fullmer brings a wealth of knowledge into the classroom and rehearsal process.
Her early training started with Jacquie Kunzman, Nina Vasilieff Raimondo, and Frank Bays at a small classical studio in Oregon, while later she studied with Greg Halloran and Lorraine Person at University of Idaho, and Donna Jewell, Mary Anne Santos Newhall, and Eva Encinias-Sandoval at University of New Mexico.
Crystal owned and directed her own dance studio in eastern Washington for a few years, and has also been on faculty with Washington State University, Central Washington University, Alma College, and University of Idaho. She is currently an adjunct with the Dance Department of Grand Canyon University.
Her former students have been accepted to dance programs at Cornish College of the Arts, University of Utah, LINES Ballet at Dominican University, The Hartt School, Western Washington University, University of Idaho, University of Arizona, and University of New Mexico. Some have also danced professionally with Ballet 5:8, State Street Ballet, Ballet Idaho, ArtLab J, and Third Coast Dance Company. 
Bernadette Gaxiola – Instructor
Bernadette Gaxiola began her dance training at age of 6 in Flamenco, Classical Spanish, Spanish Folk, Mexican Folk with Laura Moya/AZ. She began her professional carrier at the age of 13 with Laura Moya Hispanic Dance Company. Her studies also took her nationally and abroad to Spain, which includes flamenco artists Luis Montero, Oscar Nieto, Julia Lopez, La Meida, La Conja, Carola Zertuche, Yolanda Heredia, Isabel Bayón, Antonio "El Pipa", Antonio Granjero, and Pastora Galvan, among many others.
Performance credits also include ' Zona Flamenca, Flamenco Ole/Antonio Granjero (PA), Ballet Etudes (AZ), Calo Flamenco Ballet de Martin Gaxiola. She has toured the throughout the US and debuted her Solo Solea' por Buleria's at the Hecksher Theatre at El Museo de Barrio, just to name a few. She founded Gitanitos del Sol student dance company and Zona Flamenca, also became director of Flamenco at Pepin Spanish restaurant. In 2016, she debuted her production at Arcosanti , Flamenco Meets Vivaldi. To name a few of her works include "Metropolis"/Ballet under the Stars, the Arizona Music Festivals, Orpheum Theatre, Herberger, presented her first Flamenco ensemble at YAGP 2019/ NY.
Teaching credits include School of Ballet Arizona, Scottsdale Dance Academy, Arizona School for the Arts, and is currently on staff at Master Ballet Academy. Now, she instructs/choreographs/performs and remains committed to her goal of inspiring future generations of dancers through the artistic expression of Flamenco. She is an AVP for a national insurance brokerage, and in her spare time, she enjoys Salsa Dancing with her husband and spending time with her children and extended family.

Anthony Spaulding II – Instructor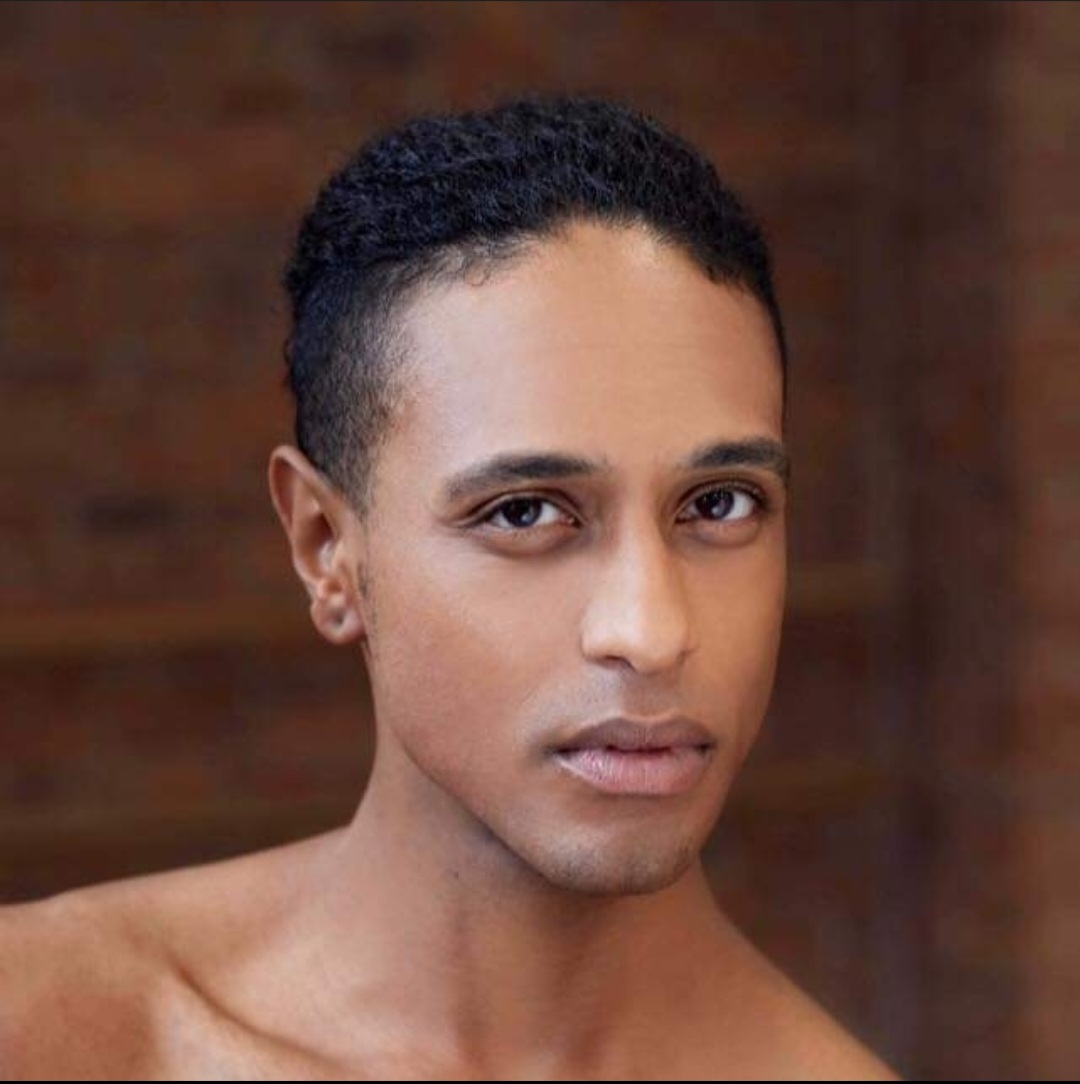 Anthony V. Spaulding II was born in Phoenix, Arizona, and began his dance training at Dance Incorporated under the direction of Hodgie Jo. He later studied with the School of Ballet Arizona under the direction of Mr. Kee Juan Han and Nadia Zubkov. Mr. Spaulding later moved to San Francisco, California to finish his studies and ballet training with the San Francisco Ballet School under the direction of Gloria Govrin, where he was named Apprentice with the San Francisco Ballet in 2004. Mr. Spaulding joined the San Francisco Ballet Company under the direction of Helgi Tomasson in 2006 as a Corps de Ballet member. In 2008, Mr. Spaulding was promoted to Soloist dancer.
Mr. Spaulding's works include Giselle (Tomasson); King of the Snow, King of the Mice, Arabian, Spanish, and Party Guest in Nutcracker (Tomasson); Tybalt in Romeo & Juliet (Tomasson); Cavalier in Sleeping Beauty (Tomasson); Von Rothbart, Spanish, Aristocrat, and Mazurka in Swan Lake (Tomasson); Espada and Toreador in Don Quixote (Tomasson/Possokhov); Sylvia (Morris); The Little Mermaid (Neumeier); Fates in Cinderella (Wheeldon); demi-soloist in "Haffner" Symphony; the role of Johnny in Nanna's Lied; demi-soloist in On a Theme of Paganini; and principal in Trio (Tomasson).  He also performed the pas de deux from Agon, Allegro Brillante, demi-soloist in "Diamonds," 3rd Theme and Melancholic in The Four Temperaments, "Elegy" in Serenade, Arias II in Stravinsky Violin Concerto, as well as 4th movement principal and 1st movement demi-soloist in Symphony in C (Balanchine).  In addition, he has performed as demi-soloist, soloist, featured roles, pas de deux, and principal dancer in many other stage choroeographies.
Mr. Spaulding joined the Dance Theater of Harlem in New York City, New York, during the company's 2018/2019 season under the direction of Virginia Johnson.
Anthony's guest performances include, 2nd act pas de deux in La Bayadere at Scottsdale School of Ballet Student Showcase (2013), 2nd act of Giselle and the pas de deux from Possokhov's Diving into the Lilacs, Bozeman, Montana (2012), Possokhov's Diving into the Lilacs, Liang's Somewhere in Time, and a pas de deux from Possokhov's Magrittomania at the Hong Kong Galaxy Ballet Gala (2011), performed Diving into the Lilacs for Youth America Grand Prix Gala at New York City Center (2011), Diving into the Lilacs for Gala at Baadisches Staattheater, Karlsruhe, Germany (2010), and competed in the Eighth International Competition for the Erik Bruhn Prize, Toronto (2009).  Spaulding's video/film performances include dancing the role of Arabian in "Great Performances" Dance in America: San Francisco Ballet's Nutcracker (2007), and San Francisco Bay Area News KTVU interview segment "Bay Area People," captured rehearsing Nutcracker's Snow Pas de Deux. He was also featured in PBS "Great Performances" John Neumeier's Little Mermaid (2011), Calvin Walker's Free Time (2015) and A Stroll in Paris, which won Dance Magazine's Video of the Month in 2014.
Mr. Spaulding was a judge for the District's Artist of Promise Dance Adjudication (2018).  He is an Alumnus of the Boys & Girls Clubs of Metro Phoenix – MLB AZ D-Backs Branch and was a guest speaker at "Today's Kids, Tomorrow's Stars" Gala Benefit Performance with the Boys and Girls Club (2016)
Anthony always had great ambitions to maximize his skills and talents to be the best, and he takes pride in his exceptional work ethic.