Summer Faculty
SWBT's faculty are the most sought-after instructors in the valley. They bring their wide range of expertise and experiences to share with our aspiring dancers. Scroll down to read more about each faculty member and the expertise they bring to SWBT's dancers. 
Tasha Stramecki – Artistic Director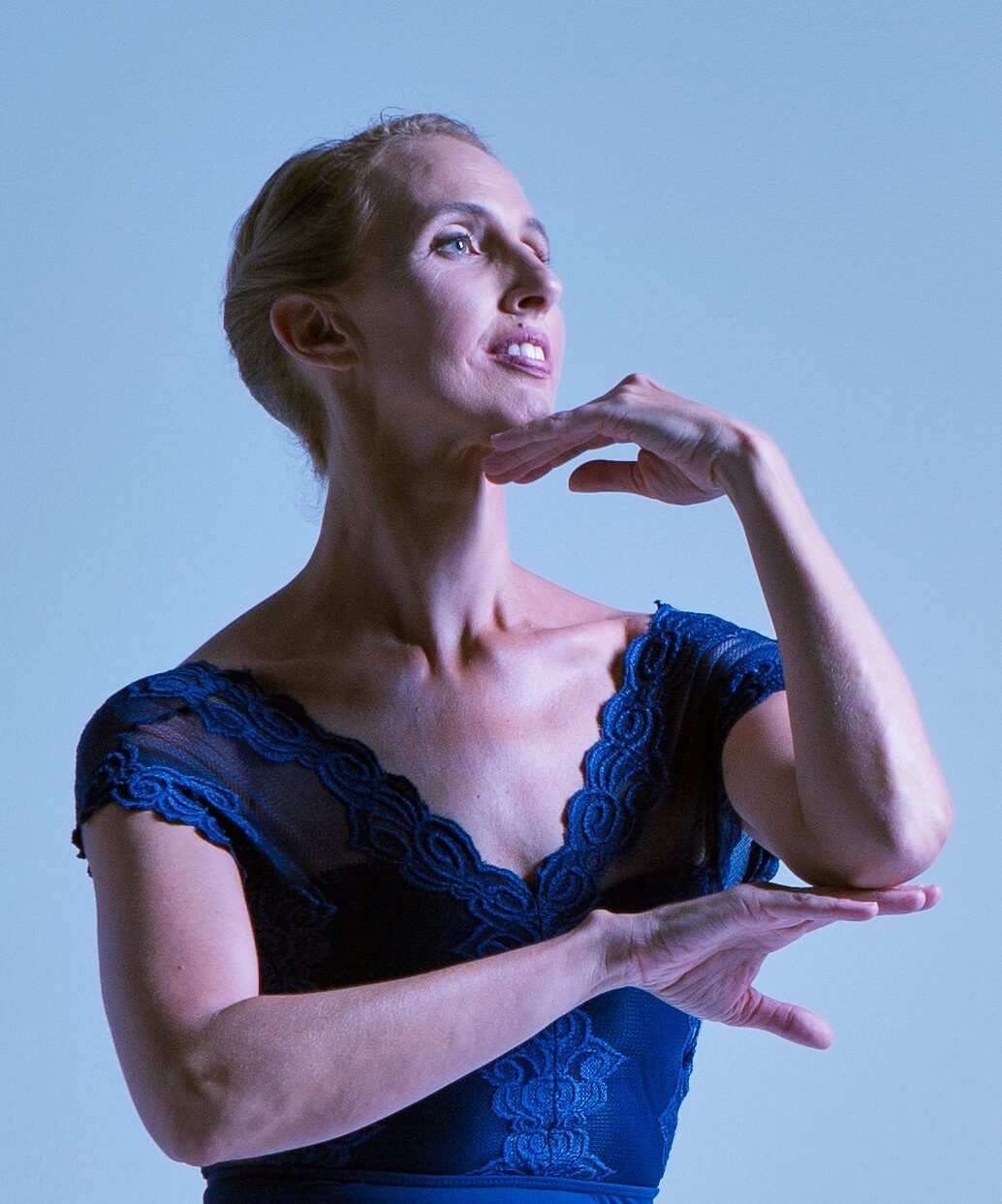 Tasha Stramecki was born in La Jolla, CA. She trained with the Austin Ballet and studied with scholarship in the pre-professional division of the Boston Ballet. She earned a scholarship to the University of Oklahoma, where she graduated with a BFA in Ballet Performance.
Mrs. Stramecki's early performing experience includes the Boston Ballet and the Granite State Ballet. She performed corps and principal roles with resident company Oklahoma Festival Ballet. Some of her favorite roles that she has performed are Odette in Swan Lake, Lilac Fairy in Sleeping Beauty, Sugar Plum in The Nutcracker, and the principal roles "Apassionata" and "Weill Songs" originally created on her by Mary Margaret Holt. She received special awards from Miguel Therekhov and Yvonne Chouteau and performed in France in 1995 and 1997. She also performed principal roles with Ballet New England under the direction of William Pizzutto, as well as corps and soloist roles with the Northern Ballet Theatre.
She has attended the Balanchine Intensive with classes from former NYCB principals, the Moscow Ballet Intensive taught by Andrey Klemm, the Ruth Petrinovic teacher training intensive, and the Dance Magazine Teacher Summer Conference in New York.
She has instructed and choreographed for all levels of ballet in New England area schools for over 20 years. After becoming the first New Hampshire resident to receive her ABT® certification in 2008, she took on the role of directing, developing, and implementing two ballet programs in New Hampshire. She produced and choreographed The Nutcracker, Sleeping Beauty, Cinderella, Raymonda, Sylvia, and Etudes as well as other original choreography while teaching ballet classes based on the ABT® National Training Curriculum.
Mrs. Stramecki has been invited to teach in several countries. The past two years, she has taught master classes with Ballet Municipal of Lima, with Ballet Concierto Cancun, and in Florianopolis, Brazil. In 2020, she started her own classes in Santa Catarina, Brazil. She was the first to offer ballet classes based on the American methodology in this region.
Her students have been accepted into the ABT® summer intensives, Central Pennsylvania Youth Ballet, the professional division of the Boston Ballet School, Burklyn Ballet, Joffrey Ballet, Alvin Ailey, and other prestigious ballet schools.
Mrs. Stramecki is an ABT® Certified Teacher, who has successfully completed the ABT Teacher Training Intensive in Pre-Primary through Level 5 of the ABT National Training Curriculum.
Photo credit: Victor Hugo Silva
Sydney Walker – Instructor & Administrative Assistant
Sydney Walker started classical ballet at the age of four and completed several Royal Academy of Dance examinations with Arizona Youth Ballet under the instruction of Kelly Moul.  She earned exceptional marks in her classical performance and musicality, receiving one of the highest total grades in her studio in 2013. RAD, a worldwide classical ballet syllabus program, inspired her passion for character dance and its strong technique.  After ten years, she joined Southwest Ballet Theatre and has thrived dancing in their professional performances.  Her favorite roles include the Wicked Witch in The Wizard of Oz, Pretty Bird in Tarzan, the Fairy Godmother in Cinderella, and a Czardas soloist in Coppélia.
Sydney has five years of teaching and choreography experience. She enjoys her administration role at SWBT as it connects her with the staff and families while they collaborate in performance production.
Sydney plans to pursue her education in the medical field.  On the side, she plays piano recreationally with her 15 years of piano experience.  She hopes to continue teaching and dancing in the future.
Sydney is certified in adaptive dance by the Boston Ballet Company and has earned an Associate in Arts Degree.
Gillian George – Instructor
Gillian George is a classical ballet dancer, with training from the Lauridsen Ballet Centre, North Carolina School of the Arts, Southland Ballet Academy, and the San Francisco Ballet School. She continues to receive dance training from Alicia Head and Daniel Baudendistel. As a child, her summers were spent training on scholarship in New York, Boston, San Francisco, Houston and London. Her professional performing experience includes full-length ballet productions with Ballet Arizona, Orange County's Festival Ballet Theatre, and Convergence Ballet in Phoenix.
Gillian was one of the original dancers to perform in Gala De Danza, in Cabo San Lucas, Mexico, an annual international dance performance. Other achievements include YoungArtsDance winner and a Youth America Grand Prix finalist for three years.
As a certified yoga instructor, Gillian has experience teaching yoga at gyms, resorts, studios, and online platforms. She started practicing yoga 7 years ago, when she noticed the positive impact yoga's breath-work and physical practice made on her dancing and mental health.
Gillian lives in Phoenix, Arizona, where she acts, teaches, dances, and goes to school. She is furthering her education by pursuing a Bachelor's Degree in Kinesiology at Arizona State University.
Certifications: Progressing Ballet Technique (2020), Associate in Arts Degree (2020), 200 Hour RYT Yoga Teacher Certification (2018)
Bernadette Gaxiola – Instructor
Bernadette Gaxiola began her dance training at age of 6 in Flamenco, Classical Spanish, Spanish Folk, Mexican Folk with Laura Moya/AZ. She began her professional carrier at the age of 13 with Laura Moya Hispanic Dance Company. Her studies also took her nationally and abroad to Spain, which includes flamenco artists Luis Montero, Oscar Nieto, Julia Lopez, La Meida, La Conja, Carola Zertuche, Yolanda Heredia, Isabel Bayón, Antonio "El Pipa", Antonio Granjero, and Pastora Galvan, among many others.
Performance credits also include ' Zona Flamenca, Flamenco Ole/Antonio Granjero (PA), Ballet Etudes (AZ), Calo Flamenco Ballet de Martin Gaxiola. She has toured the throughout the US and debuted her Solo Solea' por Buleria's at the Hecksher Theatre at El Museo de Barrio, just to name a few. She founded Gitanitos del Sol student dance company and Zona Flamenca, also became director of Flamenco at Pepin Spanish restaurant. In 2016, she debuted her production at Arcosanti , Flamenco Meets Vivaldi. To name a few of her works include "Metropolis"/Ballet under the Stars, the Arizona Music Festivals, Orpheum Theatre, Herberger, presented her first Flamenco ensemble at YAGP 2019/ NY.
Teaching credits include School of Ballet Arizona, Scottsdale Dance Academy, Arizona School for the Arts, and is currently on staff at Master Ballet Academy. Now, she instructs/choreographs/performs and remains committed to her goal of inspiring future generations of dancers through the artistic expression of Flamenco. She is an AVP for a national insurance brokerage, and in her spare time, she enjoys Salsa Dancing with her husband and spending time with her children and extended family.

Lisa Gray Young – Instructor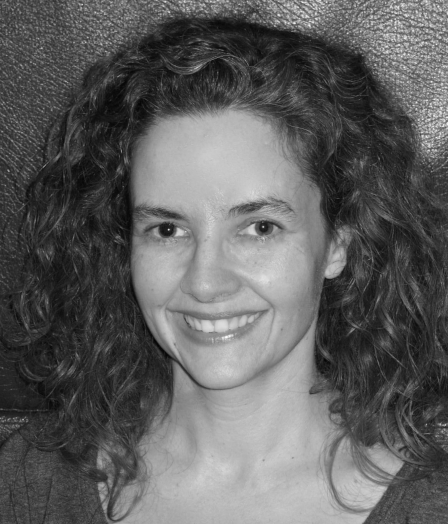 Lisa Gray Young, a Phoenix native, grew up studying various genres of dance, as well as acting, voice, piano, and flute. After graduating from South Mountain Center for the Arts High School, Young went to Arizona State University, graduating with honors and earning a B.F.A. in Choreography/Performance.
She has performed, taught, and choreographed for a myriad of dance companies, theaters, schools, studios, and churches around the Valley, including Center Dance Ensemble (dancing the principle role of "Gerda" in The Snow Queen, '98-'00), The Movement Source, Inc., Dance Arizona Repertory Theater, Stageworks, MesaYoutheatre, East Valley Children's Theatre, Greasepaint Youtheatre, The Mesa Arts Center (co-founded/co-directed Step to This Dance Company), Grand Canyon University, Mesa Community College, Phoenix College, and Paradise Valley Community College.
She has received numerous ariZoni Theater Awards of Excellence nominations for her choreography in the theater community and has won twice for her work in The Orphan Train and The Jungle Book, both with MesaYoutheatre.
Young currently also teaches children and teens at Dance Theater West.
Melissa Marshall – Instructor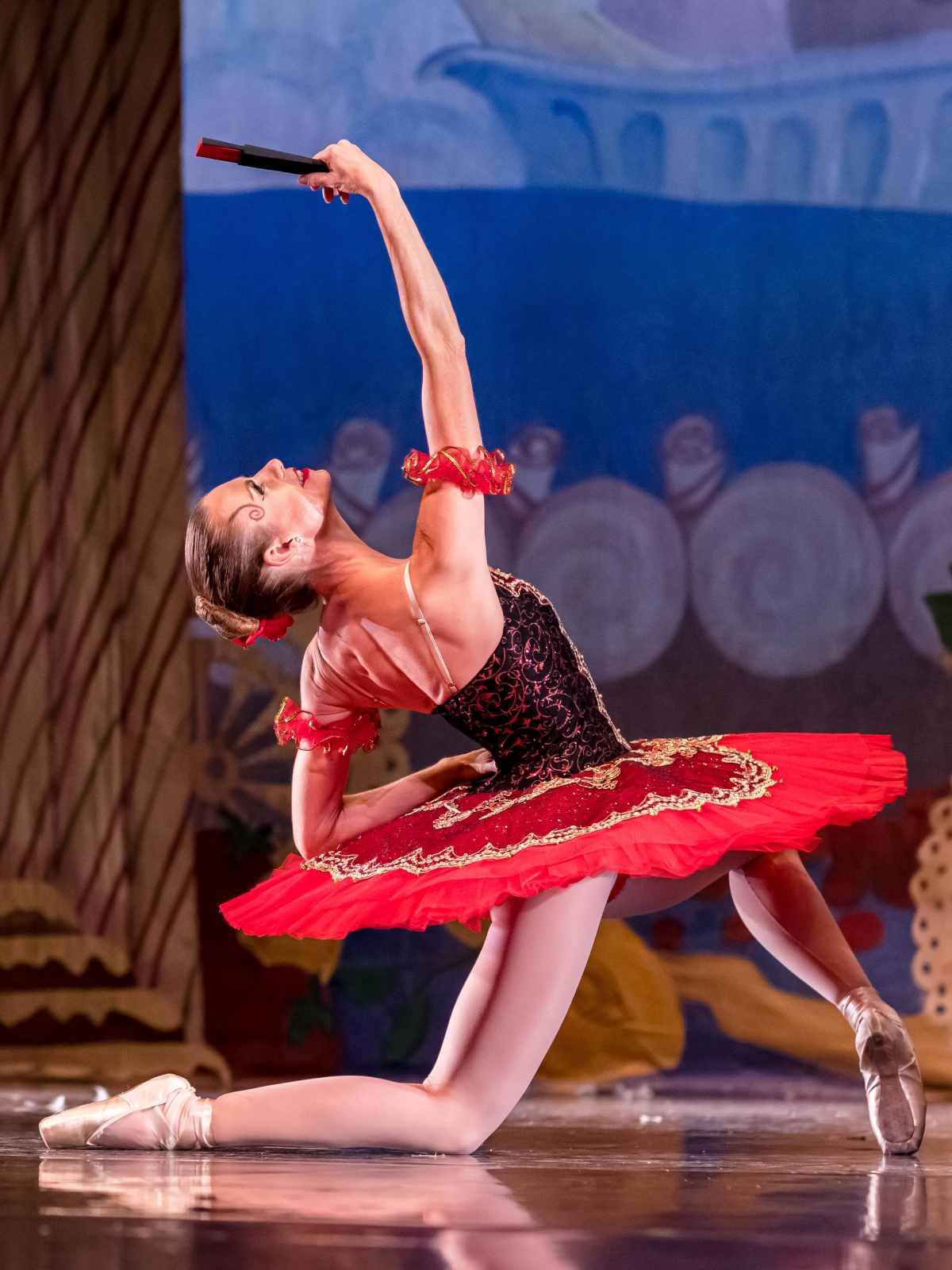 Melissa Marshall started her dance training at the age of three, in Albany, New York. At the age of six, she began more serious ballet training with the Albany Berkshire Ballet under the direction of Madeline Cantarella Culpo. She performed in many ballets including Midsummer Night's Dream, Cinderella, and the Nutcracker.
Melissa performed and travelled with the ABB company throughout the East coast and Canada performing several roles in the Nutcracker. She attended Central Pennsylvania Youth Ballet for two summer programs under the direction of Marcia Dale Weary in 1995 and 1996. In 1997, she put her ballet career on hold to pursue a career in physical therapy at Springfield College, Massachusetts. She received a Bachelor of Science degree in 2001, and Master of Science degree in Physical Therapy in 2002.
Melissa worked as a licensed physical therapist in the state of New Mexico, in the school-age, early intervention, in-home pediatric, and geriatric settings for eight years. She moved to Rocky Point, Sonora, Mexico, in 2010, where she resumed dancing and began teaching with Destiny Dance Academy. In 2017, Melissa opened Elegante School of Dance and Therapeutic Center where she choreographed and taught ballet, pointe, tap, jazz, hip hop, acrobatics, yoga, toning and conditioning as well as provided physical therapy services and therapeutic massages to children and adults. In late 2017, Melissa moved to Goodyear, and became a licensed physical therapist in AZ, working with children with disabilities. In 2018, Melissa began dancing and performing with Southwest Ballet Theatre. She currently teaches, assists and performs with SWBT.
Melissa has a passion for uniting her physical therapy and dance backgrounds to serve children with special needs in the ballet studio.