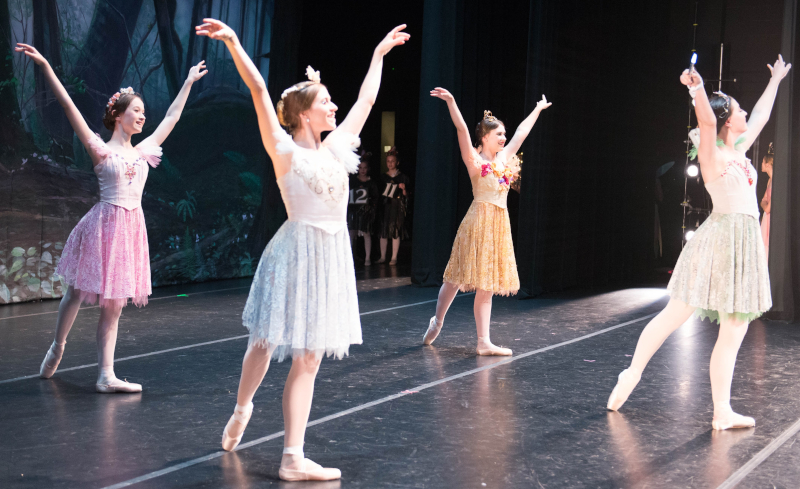 Hello SWBT families,
We are very happy to announce our Spring 2021 plans. In years past, we have performed a Showcase for our families in February and a full ballet production for the community in April/May. Of course, this year will be different, not only due to funding and venue constraints, but also due to the limited availability of studio rehearsal time. 
This spring's Showcase will include tap and jazz pieces from your dancers' classes, along with a portion of Cinderella based on Daniel Baudendistel's original choreography. (The staging for the Cinderella excerpts will be much simpler than our regular shows.)
We believe this Showcase will meet the following three goals:
Provide SWBT dancers the opportunity to grow as dancers and as performers;

Showcase SWBT dancers in multiple dances so parents can see their developing skills; and

Create a show that we can be proud of and that dancers are excited to be part of.
Since this is our spring Showcase, we are encouraging all of our dancers to participate. There will not be a performance fee, although we do request a small, tax-deductible donation to help us cover our costume expenses (suggested is $25 per dancer … but any amount is greatly appreciated).
Before we can finalize our cast for Cinderella we need to confirm each dancer's participation in the Showcase, which will be our ONLY performance this Spring. Please fill out the following form and submit by Monday, February 2nd. See the Info Box (sidebar, or below on a mobile device) for performance and rehearsal information.
Performance day details:
Performance Date – Saturday, May 1st
Performance Times – 2:00 PM & 5:00 PM
Venue – Agua Fria High School Auditorium
      530 E. Riley Drive, Avondale, AZ  85323
Ticket prices – $12 adults/$8 students
Tickets are limited, and families will be notified closer to the performance date regarding how many tickets are available for purchase.
*Please note: Due to COVID-19, performance details are subject to change and masks may be required.
Cinderella Rehearsal information:
Levels 3-6 will set choreography the afternoon of Sunday, February 7th. 
Pre-ballet will rehearse during their class time.
Levels 1-4 will rehearse on Saturdays from either 10-11 AM or 2-3 PM beginning February 13th. 
Levels 5-6 will rehearse Wednesday evenings after class and on Saturdays from 1-3 PM beginning February 13th.
Click here to help cover the Showcase production costs. Thank you!
The Parent Handbook is at this link, and is displayed here for your reference: