Faculty
SWBT's faculty are the most sought after instructors in the valley. They bring their wide range of expertise and experiences to share with our aspiring dancers. Scroll down to read more about each faculty member and the expertise they bring to SWBT's dancers. 
Daniel Baudendistel – Interim Artistic Director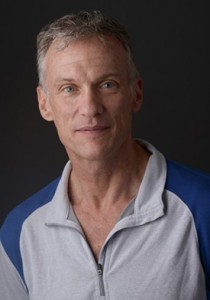 Daniel Baudendistel  has been with SWBT since its founding and has choreographed a number of performances and led a variety of classes.
Daniel has trained with Jonathan Watts, Larry Long at the Ruth Page Foundation, Roger Tully in London, and David Howard in New York. He danced with American Ballet Theatre, The Joffrey Ballet, and the Lar Lubovitch Dance Company. He has been featured with the BBC of London and appears in the documentary film "Ballet Russes." He was televised in Russia dancing with Ekaterina Maximova at the Kremlin Palace, as well as appearing with Gala Des Etoiles in Montreal. He is noted for his partnering skills and dramatic roles.
Mr. Baudendistel was awarded First Prize at the Saint Sauveur International Choreographic Competition. He has choreographed ballets for the ABT® Studio Company, Oregon Ballet Theatre, and ABT® Summer Intensive Programs. He has also directed and choreographed for the Hiroshima Opera Company. In addition to this he performs with the Ballet Arizona and has been featured in Don Quixote, A Midsummer Night's Dream, Sleeping Beauty and Romeo and Juliet.
As a teacher he has worked with students at the ABT® Summer Intensive in New York, The Joffrey Ballet, and continues to coach dancers privately around the world. He is noted for his knowledge of kinetic principles, music theory, and understanding of the classical form as it relates to the dance. He was Professor of dance at the New School University Eugene Lang College in New York City. He takes great pride in his extensive dance collection. Daniel is an ABT® Certified Teacher, who has successfully completed the ABT® Teacher Training Intensive in Pre-Primary through Level 3 of the ABT® National Training Curriculum.
Gillian George – Assistant Artistic Director & Ballet Mistress
Gillian George is a classical ballet dancer, with training from the Lauridsen Ballet Centre, North Carolina School of the Arts, Southland Ballet Academy, and the San Francisco Ballet School. She continues to receive dance training from Alicia Head and Daniel Baudendistel. As a child, her summers were spent training on scholarship in New York, Boston, San Francisco, Houston and London. Her professional performing experience includes full-length ballet productions with Ballet Arizona, Orange County's Festival Ballet Theatre, and Convergence Ballet in Phoenix.
Gillian was one of the original dancers to perform in Gala De Danza, in Cabo San Lucas, Mexico, an annual international dance performance. Other achievements include YoungArtsDance winner and a Youth America Grand Prix finalist for three years.
As a certified yoga instructor, Gillian has experience teaching yoga at gyms, resorts, studios, and online platforms. She started practicing yoga 7 years ago, when she noticed the positive impact yoga's breath-work and physical practice made on her dancing and mental health.
Gillian lives in Phoenix, Arizona, where she acts, teaches, dances, and goes to school. She is furthering her education by pursuing a Bachelor's Degree in Kinesiology at Arizona State University.
Certifications: Progressing Ballet Technique (2020), Associate in Arts Degree (2020), 200 Hour RYT Yoga Teacher Certification (2018)
Melissa Hahne – Artistic Advisor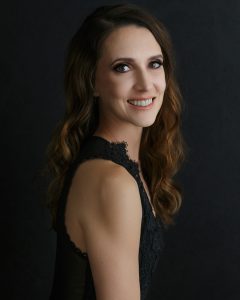 Melissa Zervas Hahne was formally trained under Charlotte Lyke, Soili Arvola, and Leo Ahonen in Bartlesville, OK. During her four years with Ballet Bartlesville, she performed numerous soloist roles, including The Nutcracker, Giselle, Sleeping Beauty, Paquita, Touché, Classical Symphony, and Cinderella. She continued on to become a member of the Texas Christian University ballet company for four years, where she danced several roles under direction of the late Fernando Bujones, choreographer in residence. While at Texas Christian, Melissa was cast to dance La Bayadère – Kingdom of the Shades, To the Rhythm of Jazz, Forever 40s (in conjunction with Fort Worth's Retrofest), and Raymonda – Act III. Melissa continued as a freelance professional, dancing roles in The Nutcracker (Snow soloist, Rose), Giselle (Myrtha), Sleeping Beauty (The Lilac Fairy, Carabosse), Coppélia (Czardas, lead friend), Touché, and the original works of Soili Arvola, Samson and Delilah (Zura), and Tarzan (Chita).
Melissa enjoyed teaching at the Pennsylvania Dance Conservatory for three years, and she is the founder and former Artistic Director of Southwest Ballet Theatre. Melissa is an ABT® Certified Teacher, who has successfully completed the ABT® Teacher Training Intensive in Pre-Primary through Level 3 of the ABT® National Training Curriculum. When Melissa is not dancing or teaching ballet she enjoys spending time with her husband and three children.
Angela Brown – Instructor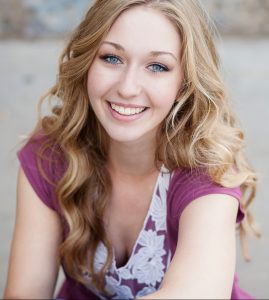 Angela Brown is a seventh generation Arizona native, born and raised in Phoenix. She has studied dance since she was three years of age including, ballet, tap, jazz, contemporary, lyrical, acrobatics, hip hop and theater. The summer after her high school graduation in 2015, Angela worked at a camp in New York where she taught inner city children different dance techniques. She is now studying at Grand Canyon University for her bachelors in Business Administration with a dance minor.
Angela has had the privilege of performing many times including performances at the Herberger Theater in The Snow Queen Ballet, The Queen Mary in Long Beach, California, and many local events and competitions. She started competing with a tap team and then continued to compete in other styles of dance throughout her high school career. Angela has performed with the Ethington Dance Ensemble in their first tap piece for their faculty show.
Angela believes that dance should be an escape and tool to express your feelings in ways that words cannot.
Shalmarie Shook – Owner and Artistic Director of Effusion Dance Center
Shalmarie Shook welcomes Southwest Ballet Theatre to her new home, Effusion Dance Center!
We could not be more grateful for EDC's hospitality, and wish them all the best in building their own dance community in Goodyear!
Sydney Walker – Administrative Assistant
Sydney Walker started classical ballet at the age of four, and completed several Royal Academy of Dance examinations with Arizona Youth Ballet under the instruction of Kelly Moul. After ten years, she joined Southwest Ballet Theatre and has enjoyed dancing in their professional performances. Her favorite roles include the Wicked Witch in The Wizard of Oz, Pretty Bird in Tarzan, the Fairy Godmother in Cinderella, and a Czardas soloist in Coppélia. She also enjoys her administration role at SWBT, and loves helping others find joy in dance.
Sydney is currently in college studying to be a dental hygienist. On the side, she teaches piano lessons to several students with her 14 years of piano experience. She hopes to continue teaching and dancing, as well as grow her photography business in the future.