Faculty
SWBT's faculty are the most sought after instructors in the valley. They bring their wide range of expertise and experiences to share with our aspiring dancers. Scroll down to read more about each faculty member and the expertise they bring to SWBT's dancers. 
Anthony Spaulding II – Interim Artistic Director, Ballet Instructor (Upper Division, Adult)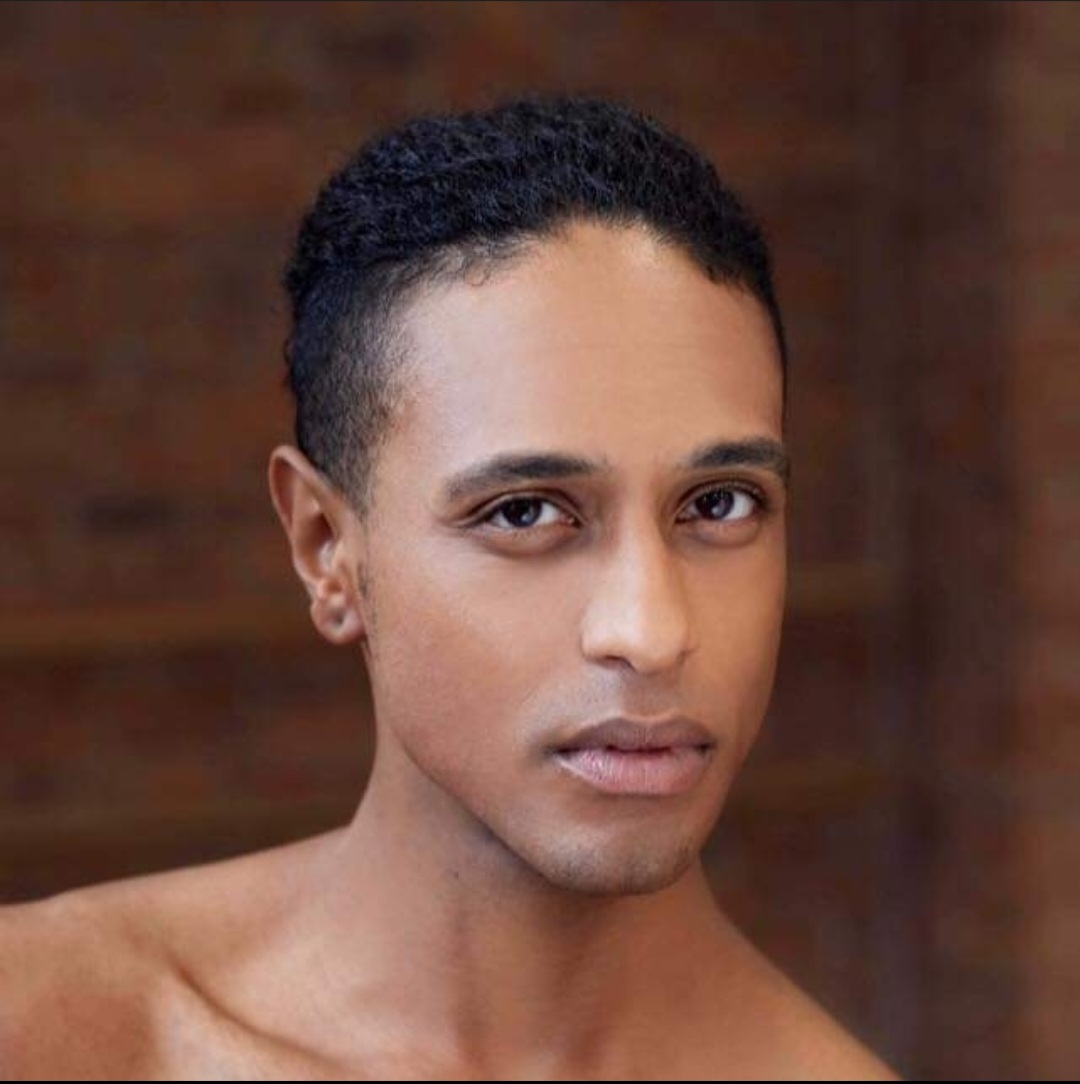 Anthony V. Spaulding II was born in Phoenix, Arizona, and began his dance training at Dance Incorporated under the direction of Hodgie Jo. He later studied with the School of Ballet Arizona under the direction of Mr. Kee Juan Han and Nadia Zubkov. Mr. Spaulding later moved to San Francisco, California to finish his studies and ballet training with the San Francisco Ballet School under the direction of Gloria Govrin, where he was named Apprentice with the San Francisco Ballet in 2004. Mr. Spaulding joined the San Francisco Ballet Company under the direction of Helgi Tomasson in 2006 as a Corps de Ballet member. In 2008, Mr. Spaulding was promoted to Soloist dancer.
Mr. Spaulding's works include Giselle (Tomasson); King of the Snow, King of the Mice, Arabian, Spanish, and Party Guest in Nutcracker (Tomasson); Tybalt in Romeo & Juliet (Tomasson); Cavalier in Sleeping Beauty (Tomasson); Von Rothbart, Spanish, Aristocrat, and Mazurka in Swan Lake (Tomasson); Espada and Toreador in Don Quixote (Tomasson/Possokhov); Sylvia (Morris); The Little Mermaid (Neumeier); Fates in Cinderella (Wheeldon); demi-soloist in "Haffner" Symphony; the role of Johnny in Nanna's Lied; demi-soloist in On a Theme of Paganini; and principal in Trio (Tomasson).  He also performed the pas de deux from Agon, Allegro Brillante, demi-soloist in "Diamonds," 3rd Theme and Melancholic in The Four Temperaments, "Elegy" in Serenade, Arias II in Stravinsky Violin Concerto, as well as 4th movement principal and 1st movement demi-soloist in Symphony in C (Balanchine).  In addition, he has performed as demi-soloist, soloist, featured roles, pas de deux, and principal dancer in many other stage choroeographies.
Mr. Spaulding joined the Dance Theater of Harlem in New York City, New York, during the company's 2018/2019 season under the direction of Virginia Johnson.
Anthony's guest performances include, 2nd act pas de deux in La Bayadere at Scottsdale School of Ballet Student Showcase (2013), 2nd act of Giselle and the pas de deux from Possokhov's Diving into the Lilacs, Bozeman, Montana (2012), Possokhov's Diving into the Lilacs, Liang's Somewhere in Time, and a pas de deux from Possokhov's Magrittomania at the Hong Kong Galaxy Ballet Gala (2011), performed Diving into the Lilacs for Youth America Grand Prix Gala at New York City Center (2011), Diving into the Lilacs for Gala at Baadisches Staattheater, Karlsruhe, Germany (2010), and competed in the Eighth International Competition for the Erik Bruhn Prize, Toronto (2009).  Spaulding's video/film performances include dancing the role of Arabian in "Great Performances" Dance in America: San Francisco Ballet's Nutcracker (2007), and San Francisco Bay Area News KTVU interview segment "Bay Area People," captured rehearsing Nutcracker's Snow Pas de Deux. He was also featured in PBS "Great Performances" John Neumeier's Little Mermaid (2011), Calvin Walker's Free Time (2015) and A Stroll in Paris, which won Dance Magazine's Video of the Month in 2014.
Mr. Spaulding was a judge for the District's Artist of Promise Dance Adjudication (2018).  He is an Alumnus of the Boys & Girls Clubs of Metro Phoenix – MLB AZ D-Backs Branch and was a guest speaker at "Today's Kids, Tomorrow's Stars" Gala Benefit Performance with the Boys and Girls Club (2016)
Anthony always had great ambitions to maximize his skills and talents to be the best, and he takes pride in his exceptional work ethic.
Jessica Beroth – Ballet Instructor (Lower Division)
Jessica Berroth began dancing at the early age of 3 after she saw her first ballet. It was love at first sight. Her formal ballet training began at Deane Dance Center in Sacramento CA under the instruction of the late Barbara Crocket. She then continued her training at The School of Ballet Arizona with Truman Finney and Dina Vasilieva Dyakova. Other notable instructors include Alexander Vetrov (Bolshoi Ballet Master), Paul Mejia, Slawomir Wozniak, and Daniel Baudendistel. Jessica attended summer intensives at Boston Ballet, Los Angeles Ballet and State Street Ballet with scholarship.
Jessica began her professional career in 2008 with Terpsicore Dance Company where she had the privilege to perform as a soloist in an original neoclassical ballet by Ian Poulis and works with choreographer Kevin Jenkins. After a year of travel and dance in Italy, Jessica continued to perform with Terpsicore Dance Company until their close in 2016. She has since guested with Convergence Ballet and Southwest Ballet Theatre, her favorite role being Carabosse from Sleeping Beauty, which she performed while 5 months pregnant.
Jessica has been teaching pre professional ballet for the last 8 years and is the proud mother of 3 beautiful children.
Bernadette Gaxiola – Flamenco Instructor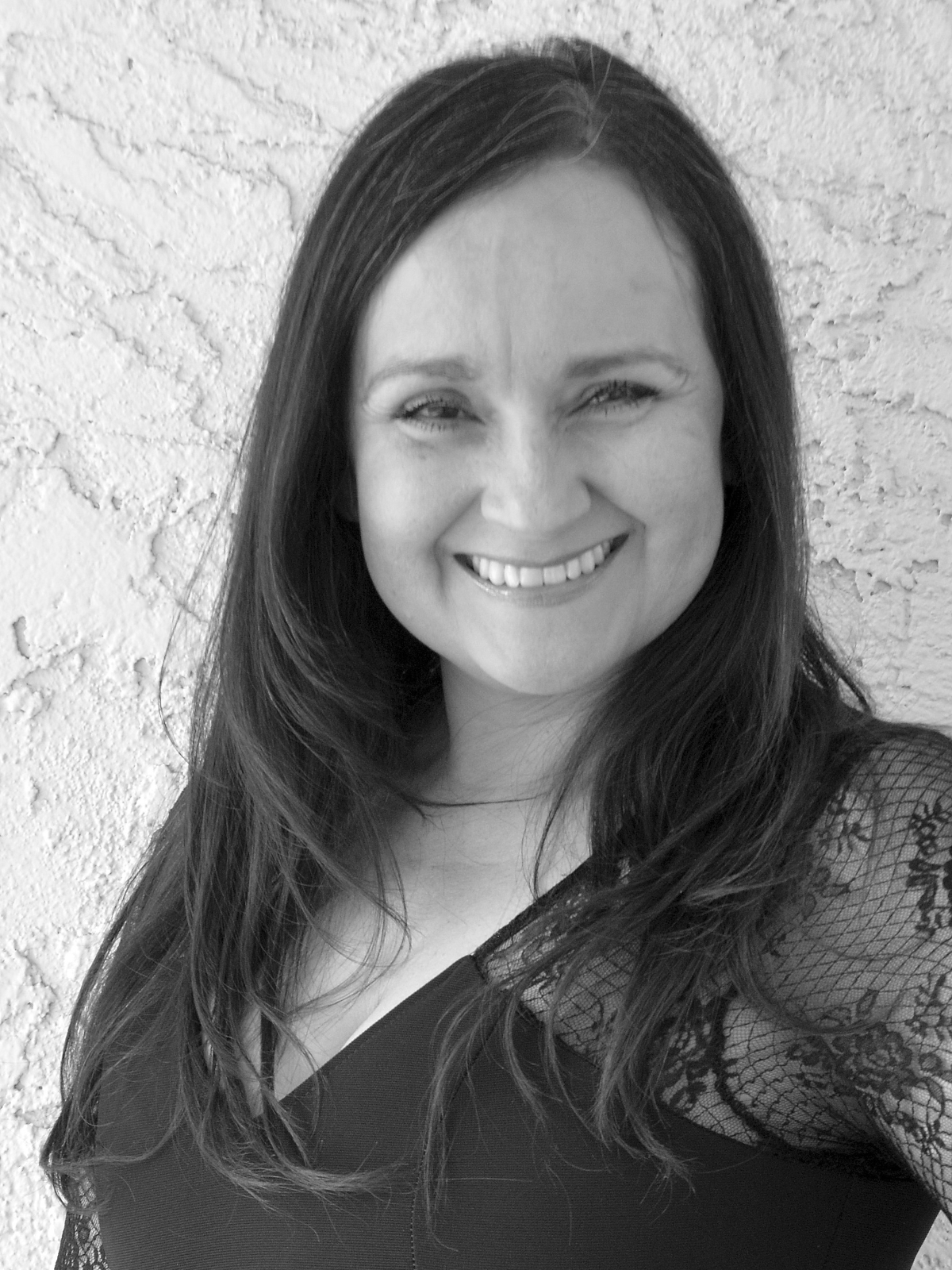 Bernadette Gaxiola began her dance training at age of 6 in Flamenco, Classical Spanish, Spanish Folk, Mexican Folk with Laura Moya/AZ. She began her professional carrier at the age of 13 with Laura Moya Hispanic Dance Company. Her studies also took her nationally and abroad to Spain, which includes flamenco artists Luis Montero, Oscar Nieto, Julia Lopez, La Meida, La Conja, Carola Zertuche, Yolanda Heredia, Isabel Bayón, Antonio "El Pipa", Antonio Granjero, and Pastora Galvan, among many others.
Performance credits also include Zona Flamenca, Flamenco Ole/Antonio Granjero (PA), Ballet Etudes (AZ), Calo Flamenco Ballet de Martin Gaxiola. She has toured throughout the US and debuted her Solo Solea' por Buleria's at the Hecksher Theatre at El Museo de Barrio, just to name a few. She founded Gitanitos del Sol student dance company and Zona Flamenca, also became director of Flamenco at Pepin Spanish restaurant. In 2016, she debuted her production at Arcosanti , Flamenco Meets Vivaldi. To name a few of her works include "Metropolis"/Ballet under the Stars, the Arizona Music Festivals, Orpheum Theatre, Herberger, presented her first Flamenco ensemble at YAGP 2019/ NY.
Teaching credits include School of Ballet Arizona, Scottsdale Dance Academy, Arizona School for the Arts, and is currently on staff at Master Ballet Academy. Now, she instructs/choreographs/performs and remains committed to her goal of inspiring future generations of dancers through the artistic expression of Flamenco. She is an AVP for a national insurance brokerage, and in her spare time, she enjoys Salsa Dancing with her husband and spending time with her children and extended family.

Gillian George – Ballet Instructor (Upper & Lower Divisions), Ballet Mistress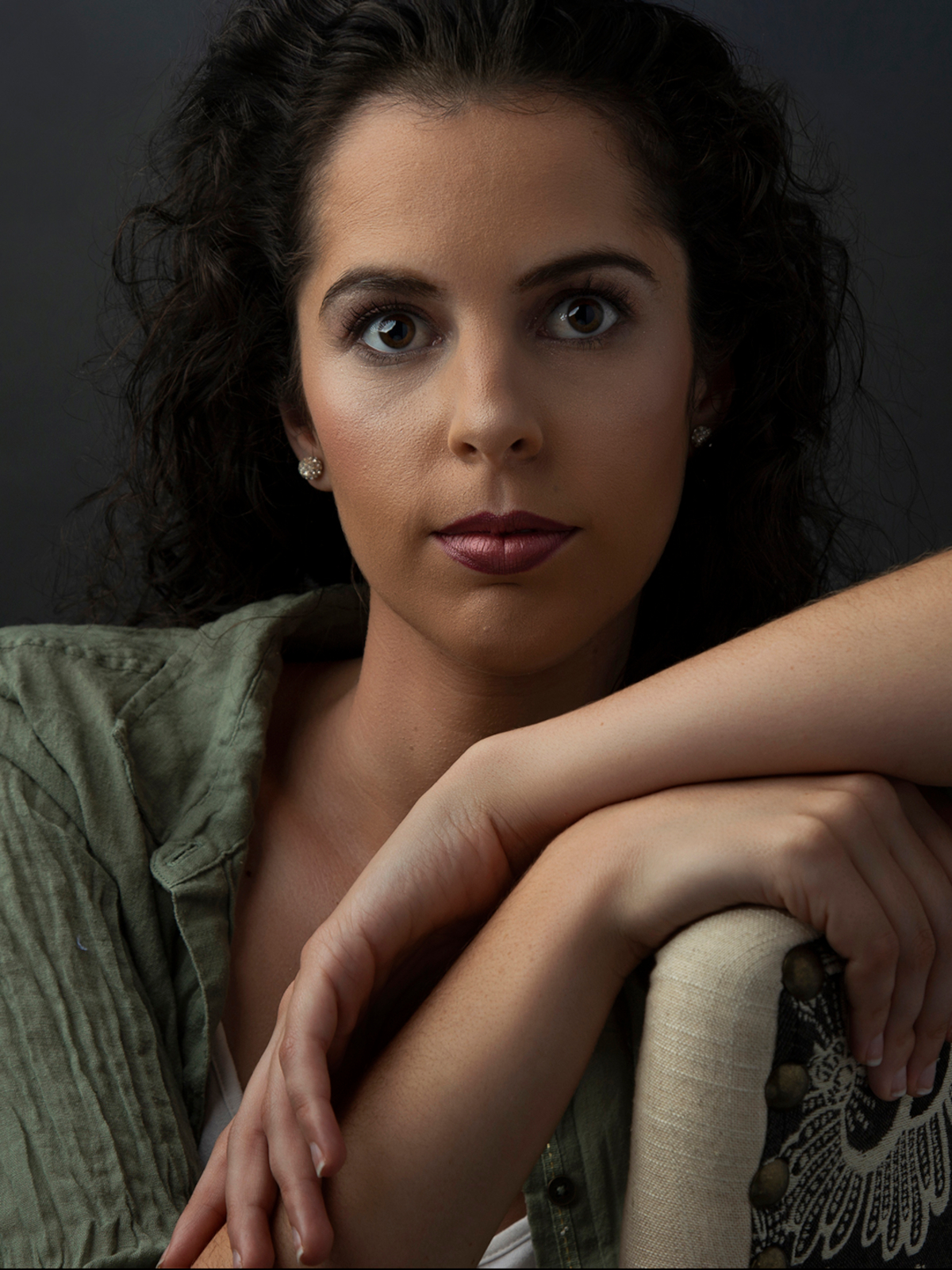 Gillian George has her Bachelor's degree in Kinesiology from Arizona State University. In 2024, she will graduate from Northern Arizona University (Phoenix Biomedical) with her Doctoral degree in Physical Therapy. She continues to teach ballet and choreograph during school, and looks forward to coming back to SWBT.
Gillian has professional dancing experience with Ballet Arizona, Orange County's Festival Ballet Theatre and Convergence Ballet in Phoenix. She received training at the Lauridsen Ballet Centre, Southland Ballet Academy and the San Francisco Ballet School. She also studied at the Royal Ballet School, in London. During summers, she studied ballet on scholarship in New York, Boston, San Francisco, Houston and London. In 2013, she was one of the original dancers to perform in Gala De Danza, in Cabo San Lucas, Mexico, an annual international dance performance. She was also a YoungArtsDance winner in 2014 and competed in the Youth America Grand Prix finals, in New York, for three years.
In addition to her experience with dance, Gillian has her 200-hour RYT Yoga Teacher Certification and Progressing Ballet Technique (PBT) certification.
Zoë Getrost – Enrichment Instructor
Zoë Getrost is a dance teacher, performer, and choreographer out of Phoenix, Arizona. She has degrees in Dance (B.A.) and Psychology (B.S.) with a minor in Theatre and Honors College from Grand Canyon University (2022) where she studied Ballet, Modern, and Jazz. Her training also includes more than a decade in ballet, in addition to contemporary/modern, tap, and hip hop through multiple studios and intensives in California, including School of Classical Ballet (Santa Cruz) and SpectorDance.
As a dance teacher for ballet, jazz, tap, and contemporary/modern for ages 3-adult, her approach trains dancers using holistic and psychology-influenced methodology to develop proper technical skills and individual artistry. She has also been blessed to choreograph and work on pieces for an intensive and residency with Ballet 5:8 (under Julianna Rubio Slager and Kevin Jenkins), Dream City Church's Celebration of Christmas (audience of over 50,000 throughout run), a scene in a Tollywood film, Herberger Festival for the Arts, student dance showcases (Grand Canyon University), and Ethington Dance Ensemble. As a dancer and performer, Zoë has been featured in works by Greta Sugai and Janice Rosario, NRI -Nayana Rara Intiki (Tollywood film), Chandler Center for the Arts "Storytelling Through Dance", as well as many others. She is thankful to be a part of Southwest Ballet Theatre!
Debra Hiatt – Staff Advisor, Board President, Ballet Instructor (Upper and Lower Divisions, Adult)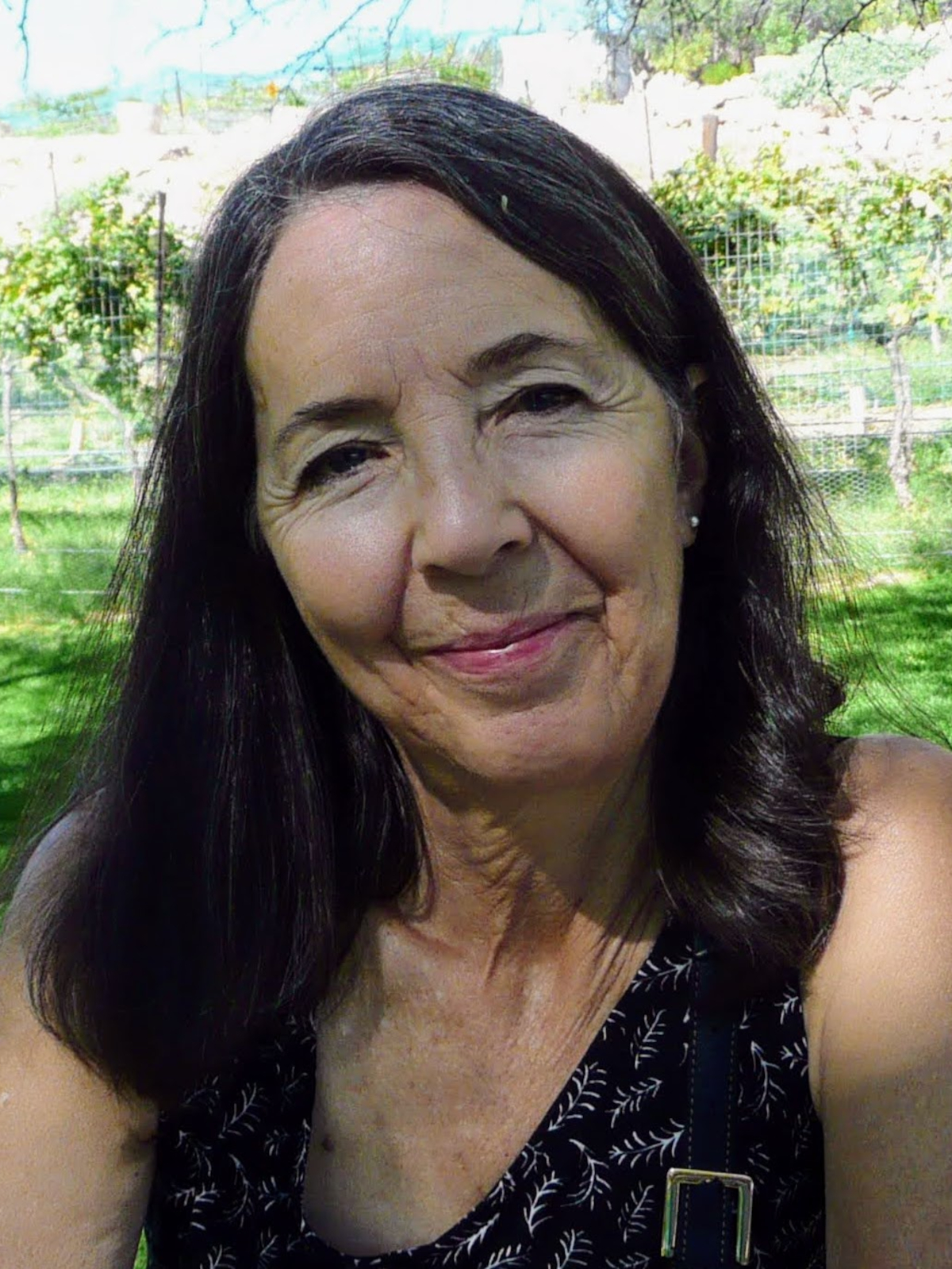 Debbie Hiatt is a graduate from the University of Oklahoma with a Fine Arts degree in Ballet Pedagogy. Her performance experiences include dancing with Oklahoma City Civic Ballet, Minnesota Dance Theatre, Des Moines Ballet Company, Iowa Dance Theatre, and Canyon Concert Ballet of Fort Collins. Her teaching experiences began at an early age as an assistant leading to 15 years of teaching all levels of ballet technique.
Debbie was co-founder of a dance school in West Des Moines, Iowa for 6 years, instructor for Continuing Education at Drake University, School Director of Canyon Concert Ballet School for 4 years, and on the faculty of Colorado State University Dance Department for 3 semesters.
During a sabbatical from dance for a few years, she acquired a Masters Degree in Elementary Education and then taught Elementary Music in the public schools. During this time she also taught and substituted at Front Range Classical Ballet Academy and Loveland Dance Theater.
Erica Lizotte – Administrative Assistant, Enrichment Instructor, Homeschool Jazz Instructor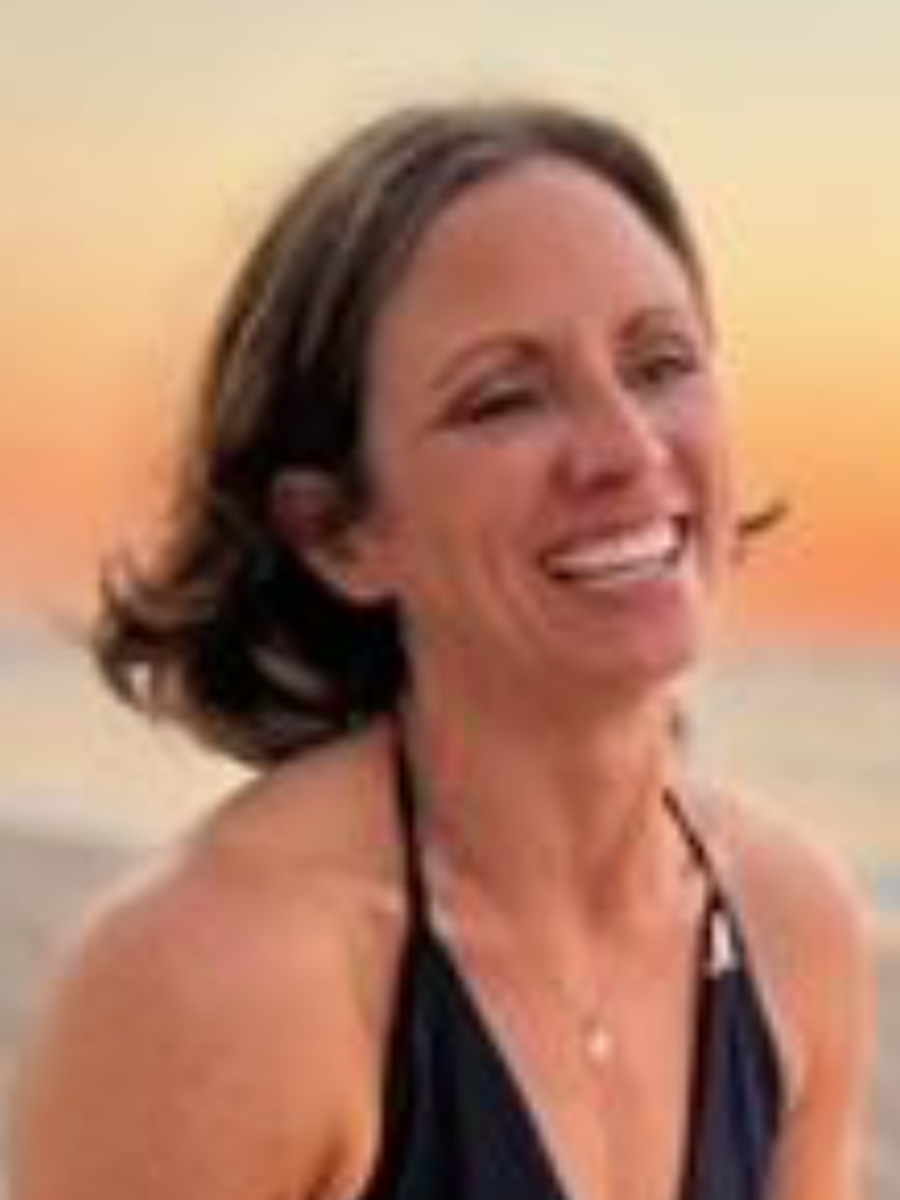 Erica Lizotte began her dance training in Massachusetts where she was born and raised. She graduated from the University of Massachusetts with a BFA in Dance Performance. Upon graduation, she moved to Chicago to pursue her love of dance. She was blessed to have performed with various companies such as Zephyr Dance and Cindy Brandle Dance Company. Erica relocated to Arizona and found a home with Center Dance Ensemble, the resident modern dance company at the Herberger Theatre in Phoenix.
She performed 10 seasons with CDE and was grateful to be under the direction of the late Frances Cohen and Diane McNeal Hunt. Erica has a lifelong LOVE for dance and is excited to be back with SWBT to share her enthusiasm and passion for teaching the next generation of dancers.
Melissa Marshall – Ballet Instructor (Adaptive), Ballet Mistress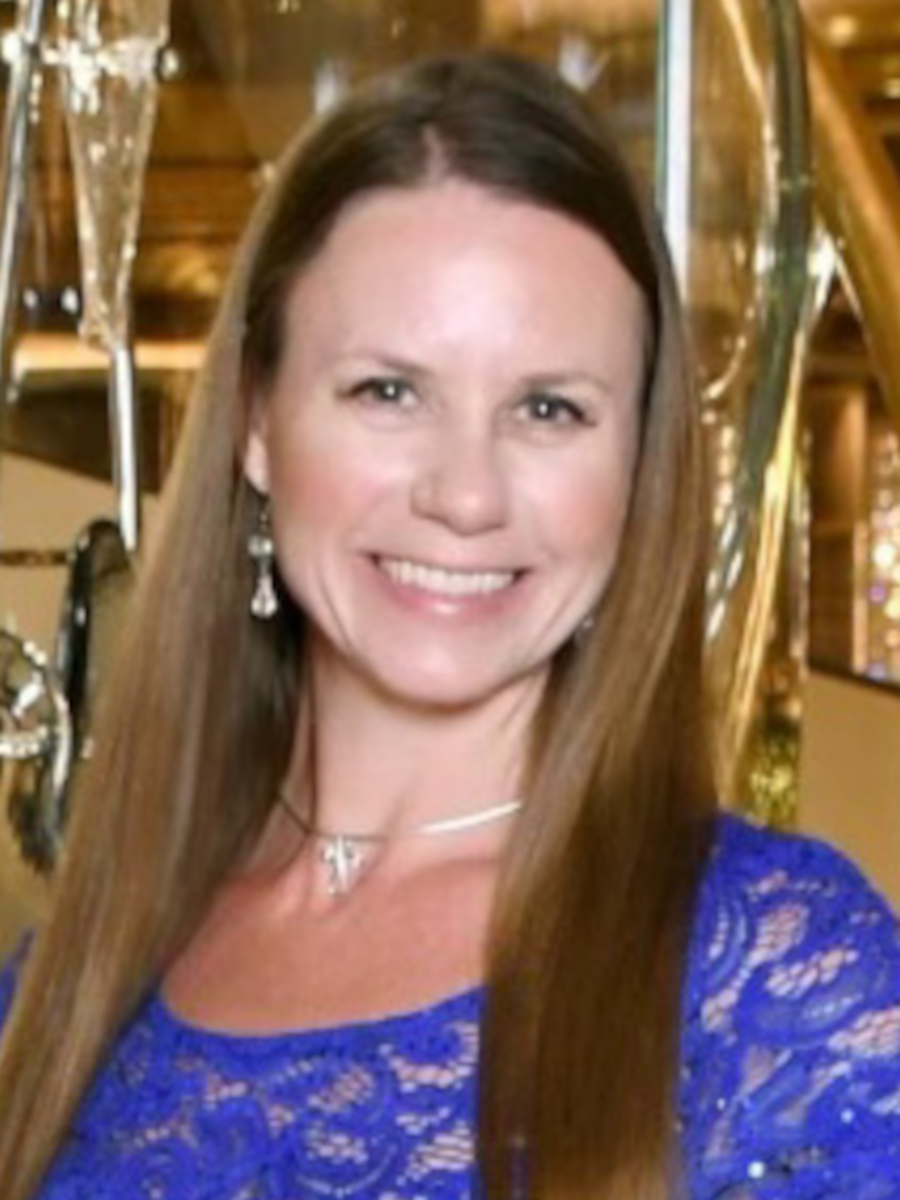 Melissa Marshall started her dance training at the age of three, in Albany, New York. At the age of six, she began more serious ballet training with the Albany Berkshire Ballet under the direction of Madeline Cantarella Culpo. She performed in many ballets including Midsummer Night's Dream, Cinderella, and the Nutcracker.
Melissa performed and travelled with the ABB company throughout the East coast and Canada performing several roles in the Nutcracker. She attended Central Pennsylvania Youth Ballet for two summer programs under the direction of Marcia Dale Weary in 1995 and 1996. In 1997, she put her ballet career on hold to pursue a career in physical therapy at Springfield College, Massachusetts. She received a Bachelor of Science degree in 2001, and Master of Science degree in Physical Therapy in 2002.
Melissa worked as a licensed physical therapist in the state of New Mexico, in the school-age, early intervention, in-home pediatric, and geriatric settings for eight years. She moved to Rocky Point, Sonora, Mexico, in 2010, where she resumed dancing and began teaching with Destiny Dance Academy. In 2017, Melissa opened Elegante School of Dance and Therapeutic Center where she choreographed and taught ballet, pointe, tap, jazz, hip hop, acrobatics, yoga, toning and conditioning as well as provided physical therapy services and therapeutic massages to children and adults. In late 2017, Melissa moved to Goodyear, and became a licensed physical therapist in AZ, working with children with disabilities. In 2018, Melissa began dancing and performing with Southwest Ballet Theatre. She currently teaches, assists and performs with SWBT.
Melissa has a passion for uniting her physical therapy and dance backgrounds to serve children with special needs in the ballet studio. She is certified in Progressing Ballet Technique (PBT).
Angela Mitchell – Adult/Teen Tap Instructor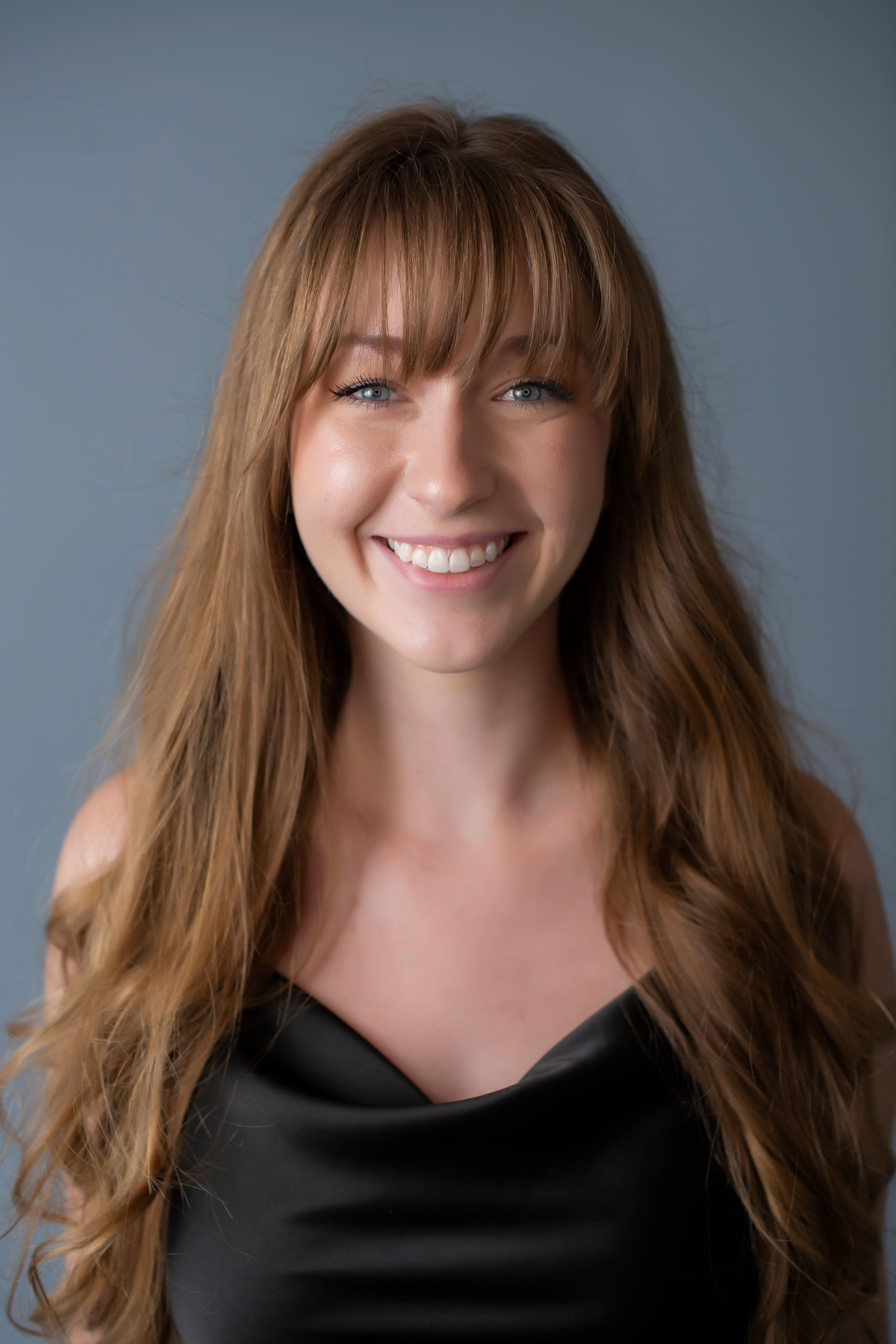 Angela Mitchell has trained in many styles of dance starting at the age of three. Some of those styles include ballet, jazz, tap, musical theater, and more. Growing up in local, competitive dance studios, Angela had started competing at the age of nine in a tap company, where she toured and performed in multiple cities. With her tap group, Angela took many master classes in tap, ballet, jazz, modern, contemporary, and hip hop.
Angela started teaching dance to various ages in 2013 where she later became company competition director for ages five through nine. While studying dance education at Grand Canyon University, she continued teaching and performing in GCU faculty and student choreographed shows. Within 2022 and 2023, she has choreographed for multiple competition tap teams and taught across the valley.
While she has also recently gotten married, Angela still carries her passion for teaching and is looking forward to the new adventures ahead. She hopes all students feel welcomed and comfortable to learn, but most of all, she hopes they feel the love for dance.
Pamela Reyes – Ballet Instructor (Lower & Primary Divisions)
Pamela Reyes, a talented ballet dancer, was raised in Yuma, Arizona. Her journey in the world of dance began at the age of 9 when she enrolled at Yuma Ballet Academy, under the esteemed direction of Kathleen Sinclair and Jon Cristofori. At the academy, Pamela dedicated herself to mastering ballet, pointe work, and the Horton technique. During her training, Pamela was a proud member of Ballet Yuma, a pre professional company affiliated with The Ballet Alliance. This experience provided her with valuable performance opportunities and enriched her understanding of the art form.
Following her high school graduation, Pamela briefly ventured into other fields to explore different paths. However, her passion for ballet eventually led her back to the dance world. She embarked on a new role as a ballet instructor, teaching pre-ballet, beginning ballet, and adult classes.
Pamela Reyes's ballet journey is a testament to her dedication and love for the art. Her training, performances, and teaching experiences have shaped her into a well-rounded dancer and instructor, inspiring others to embrace the beauty and grace of ballet.
Sydney Walker – Production Director, Assistant Operations Director, Ballet Instructor (Lower & Primary Divisions, Homeschool, Adaptive)
Sydney Walker started classical ballet at the age of four and completed several Royal Academy of Dance examinations with Arizona Youth Ballet under the instruction of Kelly Moul.  She earned exceptional marks in her classical performance and musicality, receiving one of the highest total grades in her studio in 2013. RAD, a worldwide classical ballet syllabus program, inspired her passion for character dance and its strong technique.  After ten years, she joined Southwest Ballet Theatre and has thrived dancing in their professional performances.  Her favorite roles include the Wicked Witch in The Wizard of Oz, Pretty Bird in Tarzan, the Fairy Godmother in Cinderella, and a Czardas soloist in Coppélia.
Sydney has over five years of teaching and choreography experience. She enjoys her administration role at SWBT as it connects her with the staff and families while they collaborate in performance production.
On the side, she plays piano recreationally with her 15 years of piano experience.  She hopes to continue teaching and dancing in the future.
Sydney is certified in adaptive dance by the Boston Ballet Company, Progressing Ballet Technique (PBT), and has earned an Associate in Arts Degree.
Elizabeth Seufert – Operations Director & Board Treasurer
Elizabeth Seufert is a Carefree, Arizona native. She earned a B.A. in Accounting at Hillsdale College in Michigan where she also met her future husband, Chris. Upon graduating, she returned to Phoenix to work for Deloitte as a Certified Public Accounting in the tax division. After a 10-year career, she left to spend more time at home with their children while working on various private clients and volunteering at Archway Trivium Academy. At Archway, she met the founder of Southwest Ballet Theatre, Melissa Hahne, and Elizabeth's daughter began dancing at SWBT. After the SWBT performance company was established as a nonprofit, Elizabeth joined the Board of Directors in 2016, and Chris joined in 2019. In 2020, the ballet school became part of the nonprofit and at that point, Elizabeth became SWBT's volunteer Operations Director.
The couple's work with the ballet is deeply rooted in their pride of living in the West Valley; the original members of this community worked hard to build an enriching local culture and Elizabeth and Chris wish SWBT to be a continuation of that history. You will often find Elizabeth at the Performing Arts Center helping with costumes, meeting with staff, or just dropping in to talk to families.